Can E-Cig Use Lead to Regular Smoking in Teens?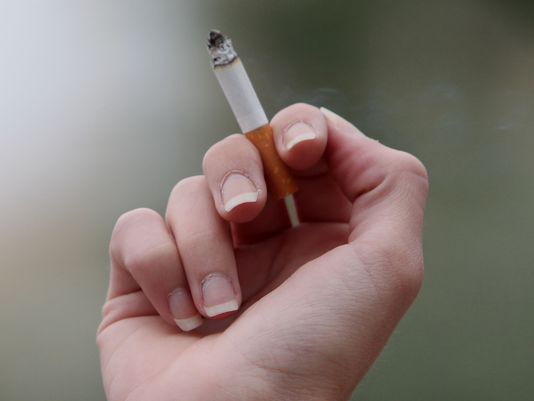 High school students who use electronic cigarettes are more likely to start smoking regular cigarettes, a new Canadian study finds.
"Youth may be trying e-cigarettes before smoking because they are easier to access: until recently, youth could legally purchase e-cigarettes without nicotine, whereas regular cigarettes cannot be sold to young people under 18 years of age," said study author David Hammond.
The study included more than 44,000 students in grades 9 through 12 at dozens of schools in the Canadian provinces of Ontario and Alberta.
Students who used e-cigarettes within 30 days before the start of the study were more likely to have started and still be smoking regular cigarettes a year later. The finding is consistent with previous studies.
The Association of Women Smoking and Cancer
However, this study also found a slight decline in the smoking rate among students. This suggests that if e-cigarettes are leading to use of regular cigarettes, the effect may be modest, according to the authors of the study published Oct. 30 in the Canadian Medial Association Journal.
"While our study provides strong evidence that e-cigarettes are associated with smoking initiation among youth, the association is unclear," Hammond said in a journal news release.
"E-cigarettes may help to re-normalize smoking; however, the association between e-cigarettes and smoking may simply reflect common factors rather than a causal effect: the same individual and social risk factors that increase e-cigarette use may also increase the likelihood of youth smoking," Hammond explained.
He's with the School of Public Health and Health Systems at the University of Waterloo in Ontario.
There are some important differences to note between U.S. and Canadian e-cigarette laws. In Canada, teens can purchase non-nicotine e-cigarettes before they're 18. As for e-cigarettes with nicotine, those are more tightly regulated in Canada, and aren't sold in retail outlets such as supermarkets. They can only be purchased at "vape" shops and online.
More information
The U.S. Food and Drug Administration has more on e-cigarettes and related devices.
SOURCE: Canadian Medical Association Journal, news release, Oct. 30, 2017
Last Updated: Oct. 30, 2017
Copyright © 2017 HealthDay. All rights reserved.