Daily B vitamin may help protect against common skin cancers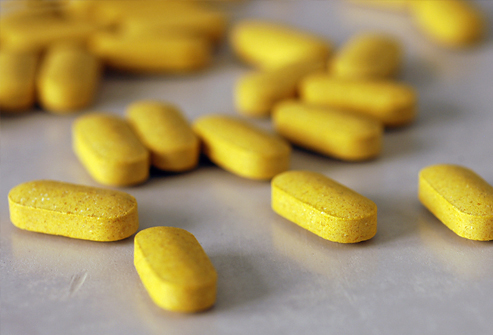 New research shows that taking a B vitamin may help prevent common skin cancers in those at highest risk for the disease.
Scientists at the University of Sydney studied 386 people who took over-the-counter B3 vitamins a 23 percent reduction of new, non-melanoma skin cancers in people who had suffered at least two of the lesions in the previous five years.
Basal cell carcinoma and squamous cell carcinoma are very common types of skin cancer often caused by exposure to the sun. While the rate of survival for patients suffering from these cancers is good, they tend to be recurrent even after successful treatment. And in many cases, if left untreated, they these kinds of skin cancers can develop into large lesions which may require surgical removal.
For the past decade, an increasing amount of emphasis has been placed on the importance of protecting our skin from the sun to prevent both cancer and premature aging. This study is promising in that vitamin B3 could become another weapon on our arsenal of protectants with the added benefit of preventing reoccurrence.
However, let me emphasize, that this is a small study with a unique demographic which may not necessarily translate to other parts of the world. It will be interesting to see what the study authors peers have to say when they present their findings at the American Society of Clinical Oncology meeting later this month in Chicago.
Now, I wouldn't run out and start stocking up on B3 vitamins just yet. But the results of this study are encouraging, and I'll be sure to keep you posted.