CBD Could Change Seizure Treatment for Good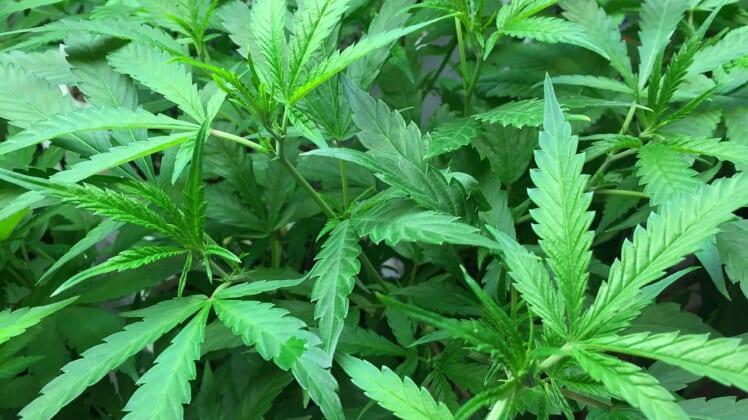 As more states in America are legalizing medical and recreational marijuana, it's clear that people are wanting access to this drug. That doesn't make it healthy or medically necessary—it makes the drug popular. However, researchers are raising a similar argument, although there is one major difference. The research in question concerns cannabidiol (CBD), a purified extract of the cannabis plant, not the street marijuana that most people use.
To date, several small studies have delved into the medical benefits of cannabidiol. Although benefits like pain and mental health still need more research, one better-studied benefit has made it to stage III clinical trials.
This research is about how CBD can help seizure patients, specifically those with the severe Lennox-Gastaut syndrome. The most recent study was published in the journal The Lancet in January.
During this new study, 171 patients were selected to receive either CBD or a placebo for 14 weeks. The researchers used patients who hadn't responded to at least two other anti-seizure drugs, and they didn't stop the other drugs during the process either.
As a result, patients taking CBD as an add-on reduced the number of seizures they had per month by a whopping 40 percent. While this result does show a positive benefit, many trial participants also had side effects. These included vomiting, diarrhea, pyrexia and loss of appetite.
In addition, researchers still need more information on the drug's interaction with other anti-seizure drugs and are looking into this as a next step.
For now, medical marijuana fans are holding their breath to see what the US Food and Drug Administration will say. Last year, GW Pharmaceuticals began the process of getting Epidiolex (the CBD drug under review) approved, and the ball is in the FDA's court now. The organization has until the end of June to review current trials and make a decision.
What Nobody Ever Tells You About Tamiflu
Not Street Marijuana
When it comes to legalizing medical marijuana, Americans stand on both sides of the line. While some might view this new research as a victory for medical marijuana, you should realize the major differences with these clinical trials.
First, researchers are using cannabidiol, one of numerous cannabinoid chemicals found in the cannabis plant. It's important to note that CBD is not responsible for the characteristic high, addiction and dependence marijuana is so well known for.
For those who smoke the street drug, they're actually getting a high from marijuana's main psychoactive ingredient delta-9-tetrahydrocannabinol (THC).
Another huge difference is that Epidiolex is a pure extract that patients will need to get from a pharmacy if it's approved. Street marijuana, however, is almost always laced with other unknown chemicals that could be harmful and even life-threatening.
Also, people using medical marijuana are actually sourcing it from street vendors called dispensaries, meaning that they're not getting a pure, regulated dose. For this reason, it may be highly ineffective for medical conditions and will more likely cause addiction and dependence instead. For now, Epidiolex is the one CBD product proven to be entirely pure, according to the World Health Organization.
Who CBD Is For
Last but not least, a CBD drug prescription should act just like any other drug prescription. If Epidiolex is approved, not every person will have access to the drug.
GW Pharmaceuticals lists on their website the conditions they hope to get CBD approved for, including Dravet syndrome, Lennox-Gastaut syndrome, Tuberous Sclerosis Complex and Infantile Spasms.
In addition, preliminary studies have found that CBD may be beneficial for several other conditions. These include multiple sclerosis, Parkinson's disease, schizophrenia, bipolar disorder, insomnia and anxiety disorders. However, these benefits need more extensive research to prove themselves. From a scientific standpoint, people should not be using medical marijuana for these unproven benefits.
So what should the FDA or Congress do in light of this new, hopeful research? They may be making a mistake by denying scientific progress for dangerous medical conditions like epilepsy.
For Congress, officials should take note of the benefits that pure CBD can have on hard-to-treat disorders. That said, they could follow other countries' actions and recategorize marijuana in a way that will allow better research without compromising the protection of the people.
They may not want to let loose a highly addictive, federally illegal substance. But they can at least loosen the strain on research, giving way to pure forms of CBD instead.
Many Americans have mixed opinions about cannabidiol, a chemical that's found in the marijuana plant. However, new phase III research is showing that it could help reduce the number of seizures in several severe forms of epilepsy, and researchers are hopeful about such progress. If CBD is used like any other drug, with proper testing, approval and prescription, the pure drug could have a huge effect on several hard-to-treat diseases. It may just be worth considering.